W / V series double suction double screw pump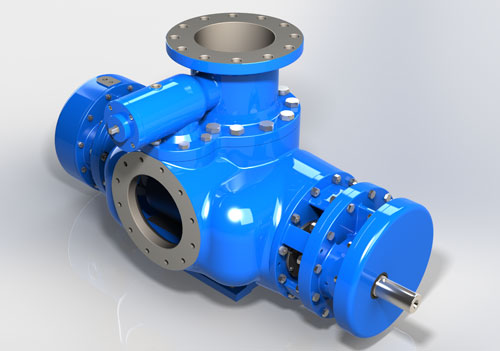 Product Description
Self-priming rotary displacement pumps in a compact range with external bearings without touching medium. For aggressive media also.

Technical Data
Capacity: m³/h 10 - 2,800
Capacity gpm: 50 - 12,300
Differential pressure in bar: up to 40 / 60
Differential pressure in psi: up to 600 / 900
Speed range min-1 (rpm): up to 3.600
Viscosity mm²/s (cSt): 0,5 - 200,000
Max. temperature celsius: 350
Max. temperature fahrenheit: 660
Heating foot (optional)

Performance Data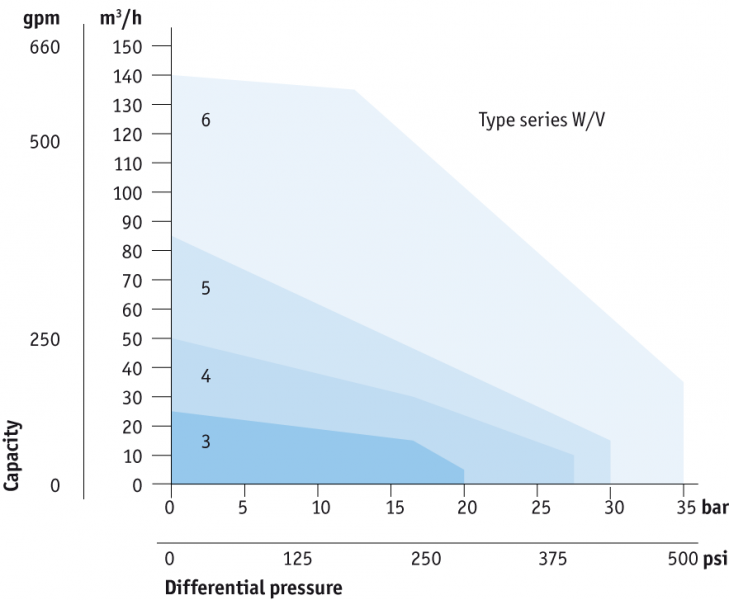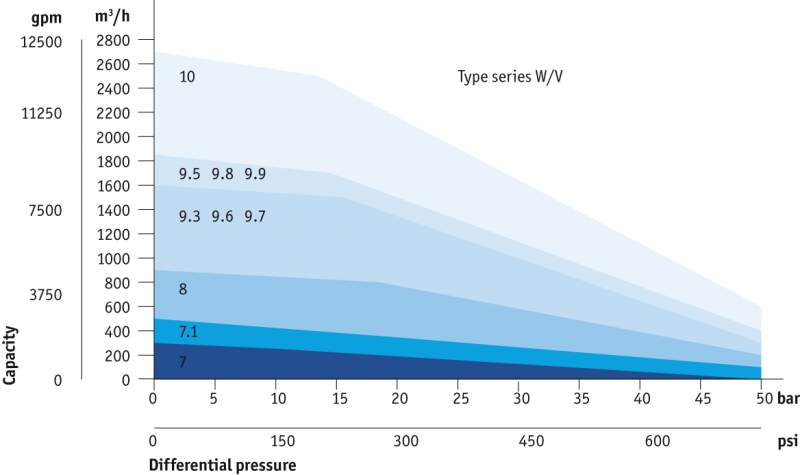 Horizontal pump execution with external bearings
These pumps can handle virtually any fluid, regardless of viscosity, lubricity or abrasiveness e.g. seawater, bitumen, molasses, lime, acid, caustic solution or hydrocarbon. The W-range is a horizontal pump execution with external bearings. We distinguish from the short execution (Wzk) and the long pump execution (Wz). The short execution will be used for applications with high differential pressures. Due to the low space for the mechanical seals the choice of the seals is limited.
2016/03/18
 
上一篇:没有了