SPF three screw pump low pressure low flow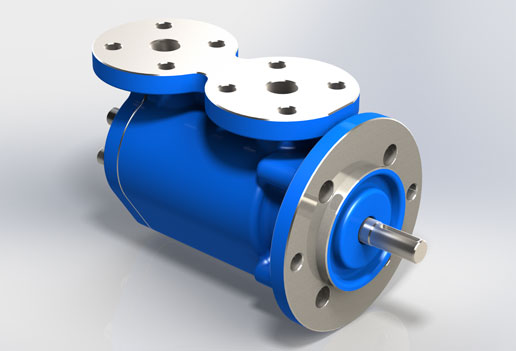 Features
1.Operation
Owing to a special profiling of the thread flanks, the three screws from sealed chambers the contents of which are axially and completely continously shifted from the suction to the pump side of the pump as the screws turn. There will be no turbulence in spite of the screw rotation. The constant chamber volume excludes squeezing.
2.Noise/pulsation
The structural design and operation of the screw pump ensure a very low noise level and almost pulsation-free delivery.
3.Shaft sealing
By means of a maintenance - free mechanical seal of the unbalanced type.
4.Temperature and pressure limits
Admissible temperature 150 ℃;Admissible delivery pressure 4.0 MPa;Admissible supply pressure 1.0 MPa
5.Pressure relief valves
As an overload protection, installed in each pump is a pressure relief valve
6.Flanges/Connections
Flanges
Suction side:PN16DIN2533(GB2555-81)
7.Installation
SPF pumps may be mounted in any position. For safety purposes, the arrangement with "motor downwards" is not admissible.
8.Drive/Coupling
By way of an intermediate connector, electric motors of the most varied designs or other prime movers can be connected with the pump Normally, the following are provided;Surface – cooled three – phase squirrel – cage motor, enclosre IP44 according to IEC Standards. Class B insulation, performances and main dimensions according to Y series motor. Motorsrated for 50HZ may without any change also be operated form 60HZ supply systems.

Construction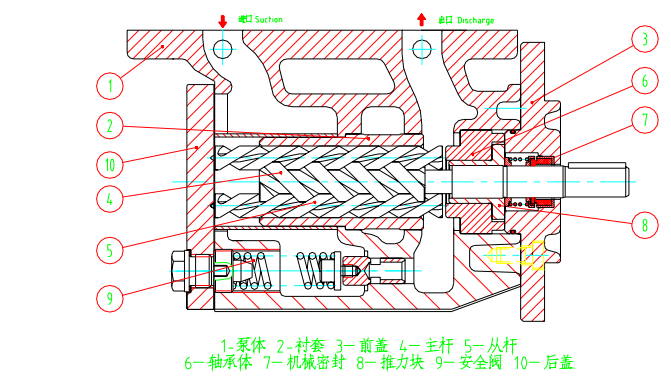 Use
For the delivery of fuel oils, lube oils, hydraulic oils or other lubricating liquids. The delivery media must not contain any abrasive particles nor chemically attack the pump materials.

Main fields of application
SPF pumps operate as transfer, booster and burner operation pumps in fuel oil engineering, as transfer and filling pumps in tank farms as well as lube-oil pumps in any industrial branches. They are moreover used for pressure generation in oil-hydraulic plants of all kinds.
2016/03/18